I had a pleasant surprise this week when Danish diver and underwater photographer René B. Andersen sent me some photos showing a few pages of his new book. The photos shows pages with the wreck drawings I made of the shipwrecks visited by the 2016 Jutland Centenary Expedition in which we were both participated. The drawings provide an overview of the shipwrecks presented by René's stunning underwater photographs in the new two-volume book on the shipwrecks of Scandinavia
The book, titled "Legends Beneath the Waves - Scandinavia I. II." was published in November 2022. Its authors are the Danish underwater photographer René B. Andersen and the American Andrew Marriott, the editor of DivePhotoGuide, a portal specializing in underwater films and photos, himself a diver.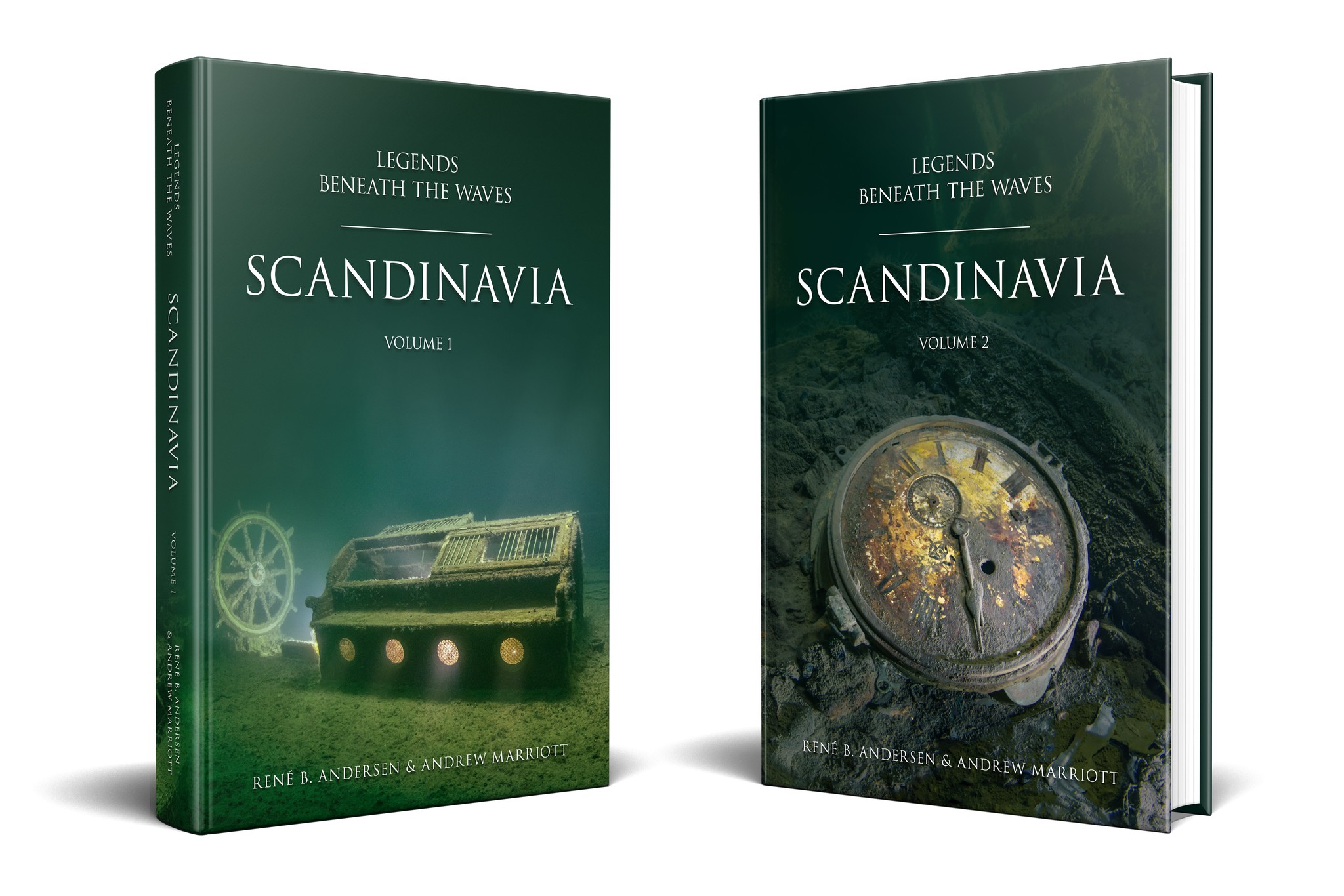 The two-volume work is full of the most amazing underwater wreck photos, taken in seven major regions of Scandinavia and showing 60 shipwrecks: 1) 5 shipwrecks in the Åland Islands, 2) 8 shipwrecks on the island of Gotland, 3) 12 shipwrecks in Skåne and Rügen, 4 ) 7 shipwrecks in the Skagerrak and Kattegat regions, 5) 5 shipwrecks in Jutland, 6) 15 shipwrecks in southern Norway (in the region of Kristiansand, Bergen and the Sognefjord), and 7) 8 shipwrecks in Central Norway (in the region of Alesund and Midtgulen).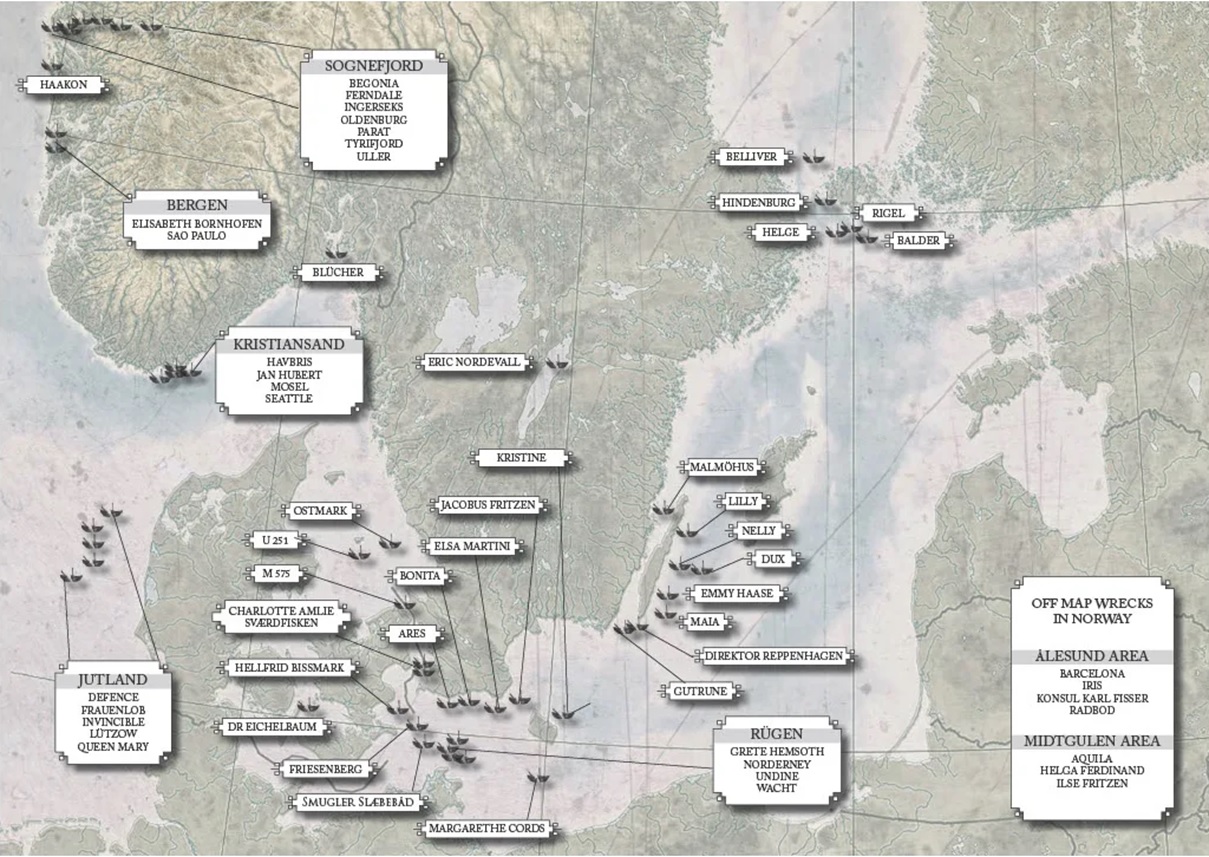 The underwater shots is complemented by stories and background information based upon the results of thorough historical research. The wrecks presented in the book lie at a rather great depth, and their approach was possible with use of rebreathers and at the cost of many hours of decompression.
The books are in A4 format, full of color pictures and both have 272 pages, so they weigh 4.5 kg. It's a heavy but all the more beautiful read... I'm glad I could contribute to its creation.
Big congratulations to the creators!
More information about the book:
https://www.youtube.com/watch?v=ccKUuWwznik