The first episode of the band-new six-part documentary series "Secrets of the Lost Liners" started on Sky/History in the UK on Wednesday 27 July 2022 at 21:00. The six episodes will be shown as follows: NORMANDIE (27.07.2022.), QUEEN ELIZBETH (04.08.2022.), ANDREA DORIA (11.08.2022.), REX (18.08.2022.), CAP ARCONA (25.08.2022.), AMERICA (09.01.2022). International broadcasts are likely to follow later in 2022-2023.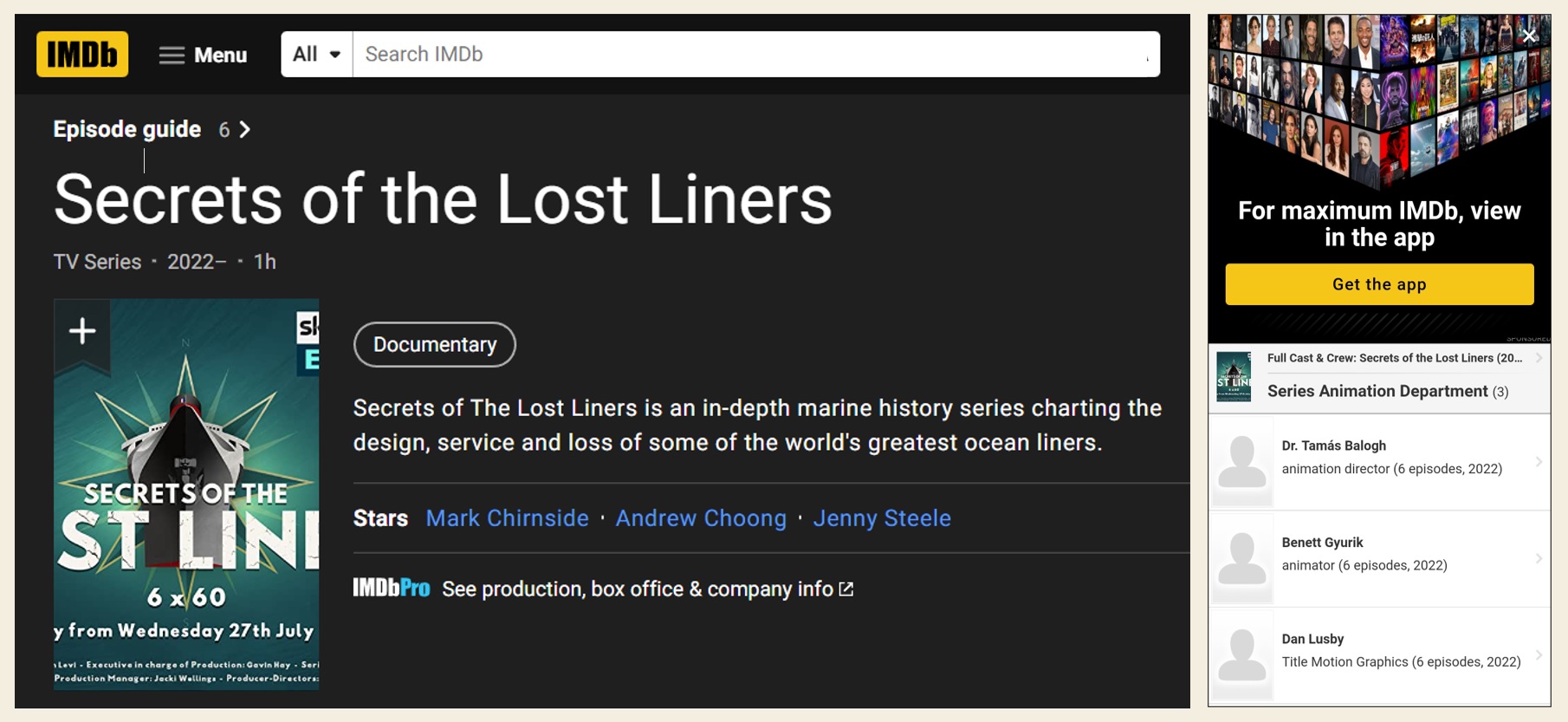 This is the most extensive and detailed 6 x 1 hour on the subject. Charting a century of history of ocean liners, the most informed experts and authors tell the story how these ships were designed, built and served on the oceans, and how they eventually became victims of war, accident or human error.
On the occasion of the beginning of the presentation of the series, on the day of the screening of each episode, we will publish the background materials summarizing the research related to the history of the ocean liners in the given episode and the preliminary plans made for the animations to be shown in the series, both prepared by the president of our association, Dr. Tamás Balogh, who worked as animation director, responsible for the design and production of the technical animations presented in the series.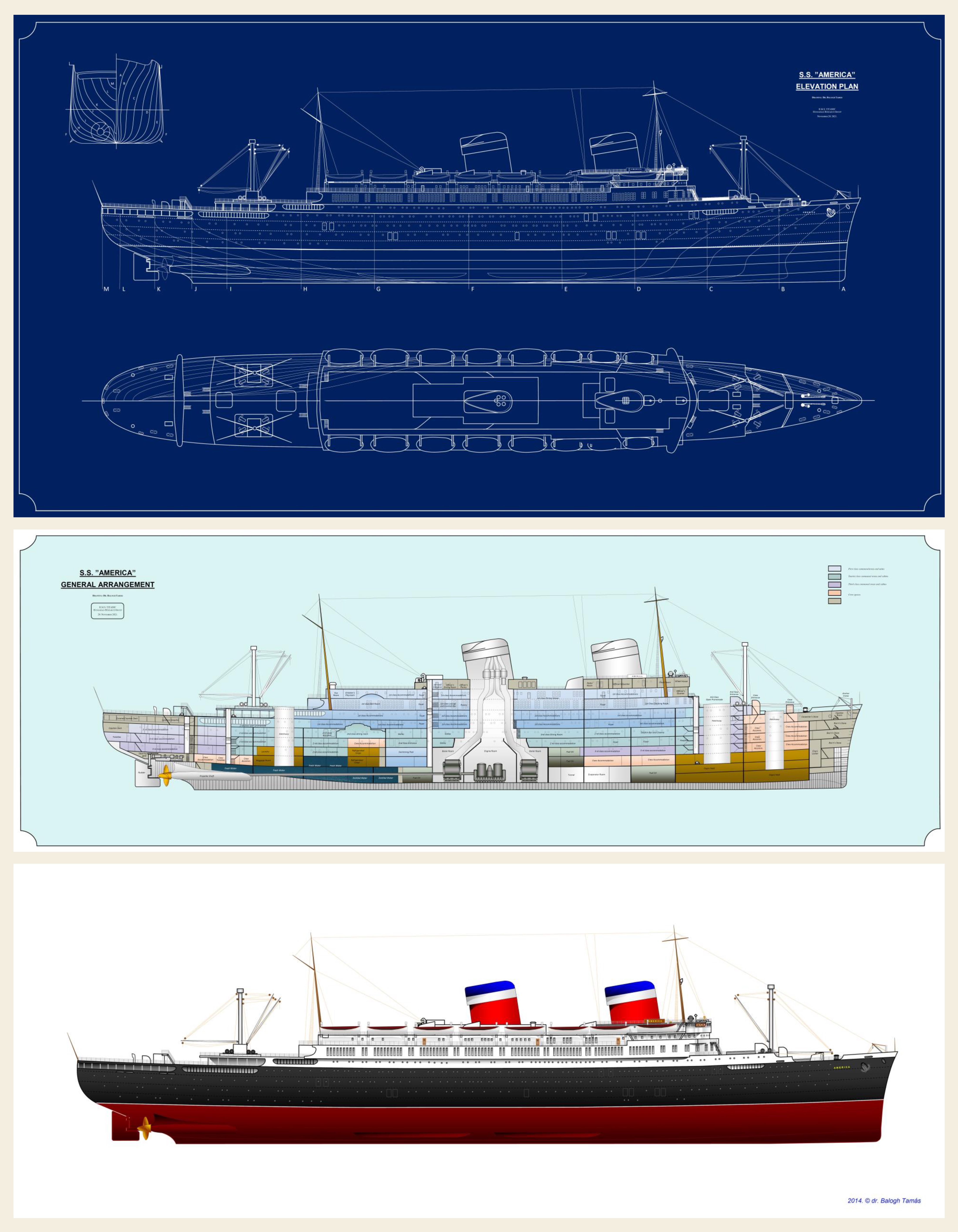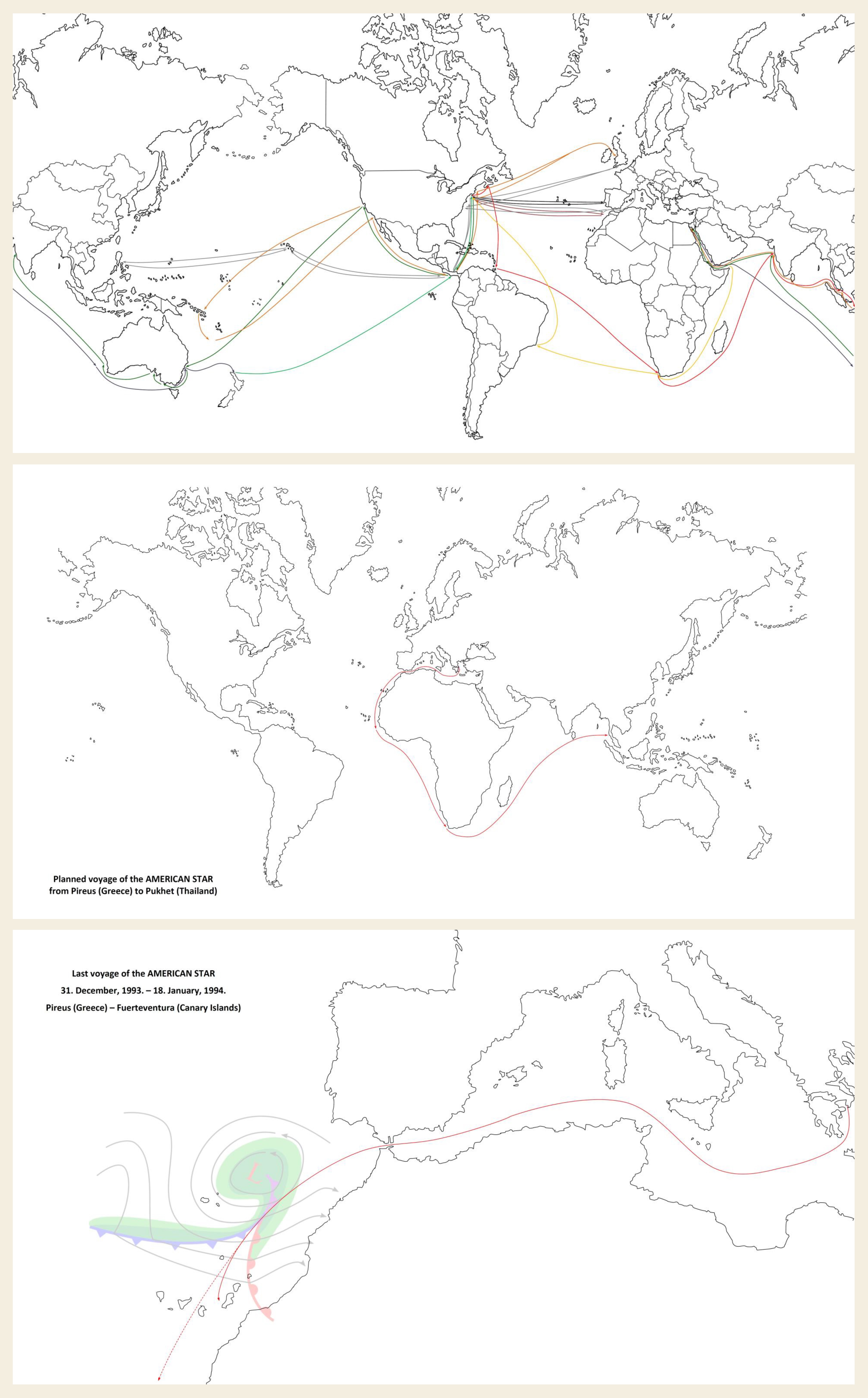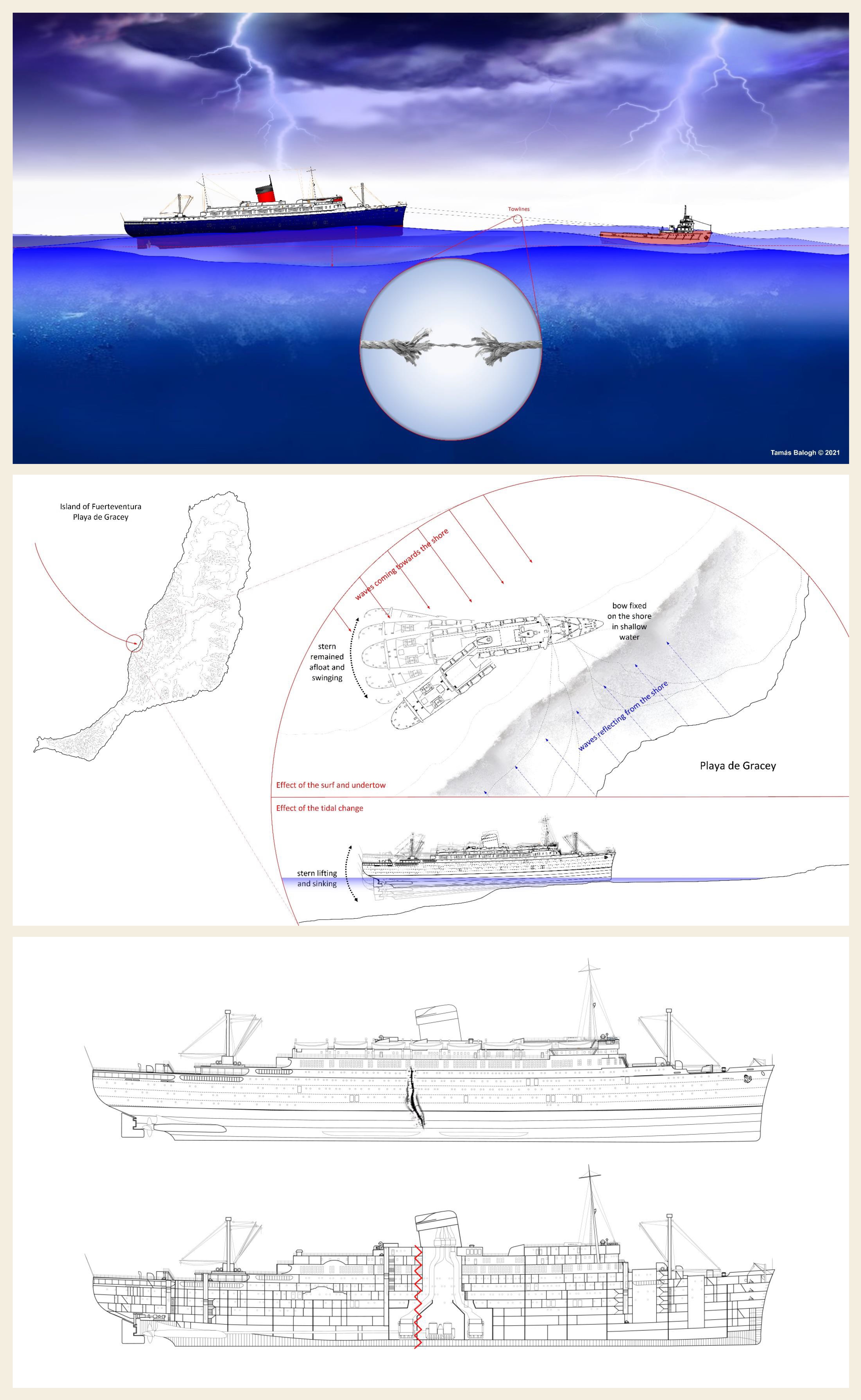 The background material on the historical research of the American ocean liner AMERICA (1939-1994) featured in the sixth episode can be downloaded here.
The uncut version of the animation draft for the AMERICA episode can be downloaded here.


It would be great if you like the article and pictures shared. If you are interested in the works of the author, you can find more information about the author and his work on the Encyclopedia of Ocean Liners Fb-page.
If you would like to share the pictures, please do so by always mentioning the artist's name in a credit in your posts. Thank You!